Something for everyone.
With nearly 30 toppings, four different crust and sauce options as well as our own signature pizzas there is a pizza for any taste. Add on top of that our incredible salad bar, homemade breadsticks, amazing deserts and beverage options.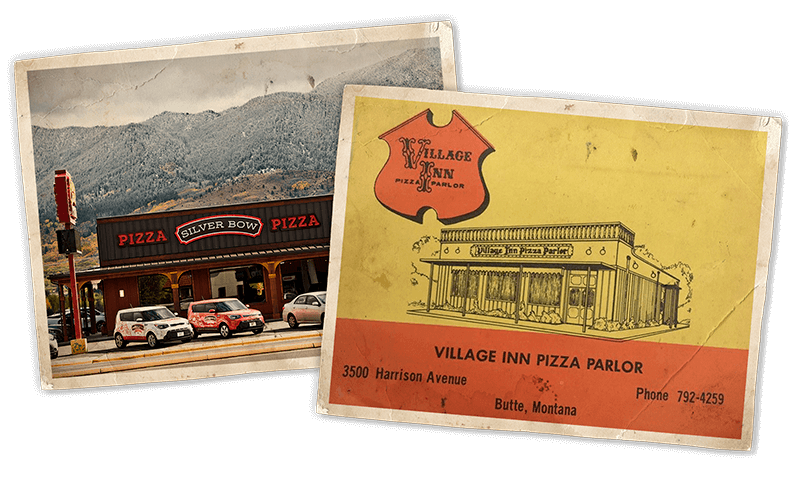 Our Story
Silverbow Pizza has been in our family for a half a century. Read our story and learn about the pride we take in serving our customers and the Butte community every day!
Very friendly staff. My family and I came from Texas and we decided to stop here and eat some pizza. We had no idea what to order, but the girl working as a cashier was super nice and helpful and even showed us the pizza sizes and all! The pizza was delicious.
Great local pizza place with a nice bar and surprisingly large arcade. Loved the hand tossed pizza. A must visit if you're passing through the area!
We stopped in for lunch today and for a large meat lovers and a large chicken pizza. The salad bar was awesome, everything you need. The chicken pizza was covered in almost everything under the sun (olives, artichokes, tomatoes, mushrooms, etc.) delicious. The meat lovers was great too. The breadsticks are so soft and delicious! Great place!
Fantastic Pizza!  Fresh veggies and the salad bar was excellent!  Pizza was not greasy or heavy but was loaded with fresh flavor and the crust was perfect!